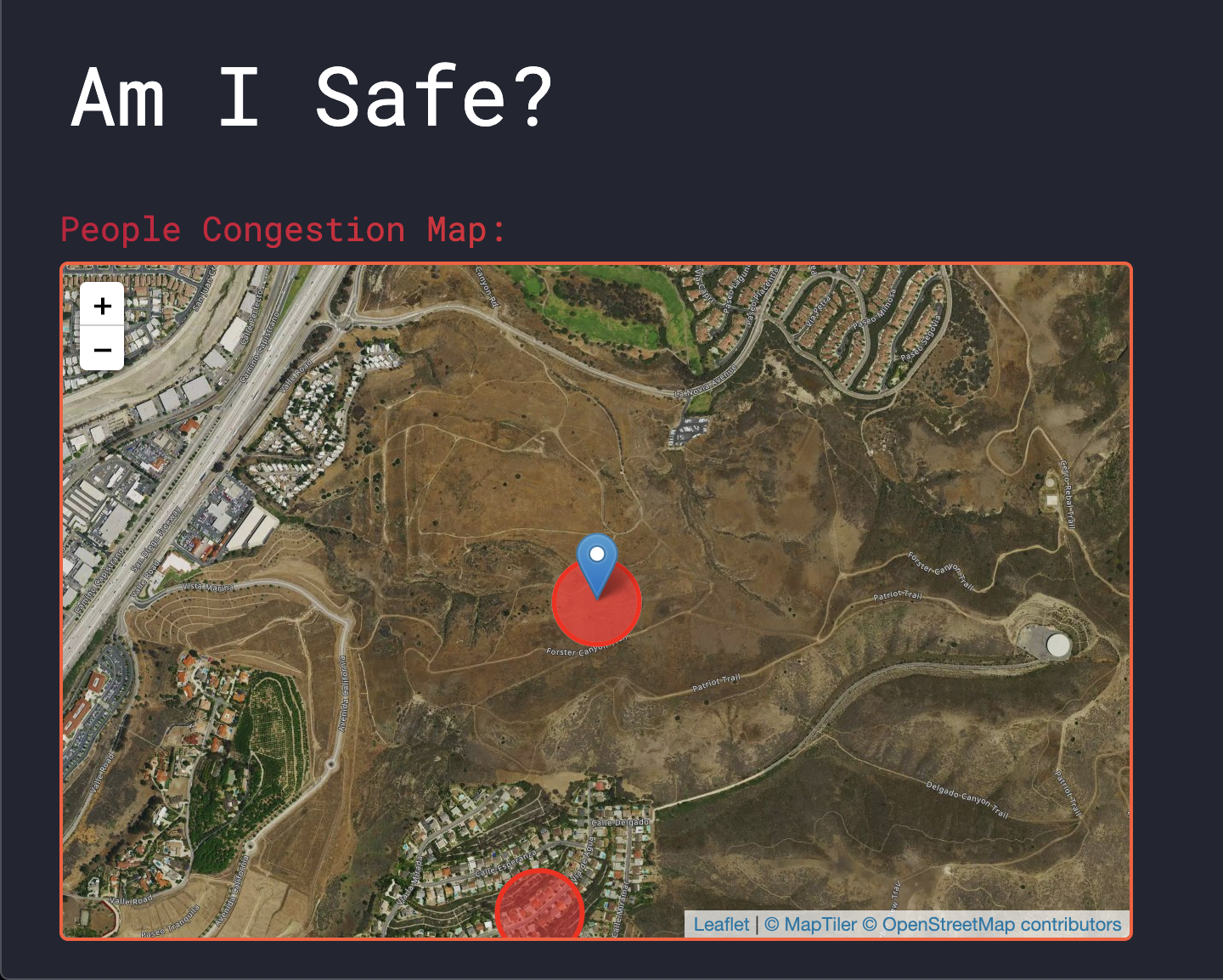 Am I Safe? is a location tracker app using Radar.io that detects the user's current location and uses it to inform them whether or not they are safe and what safety procedures they should take.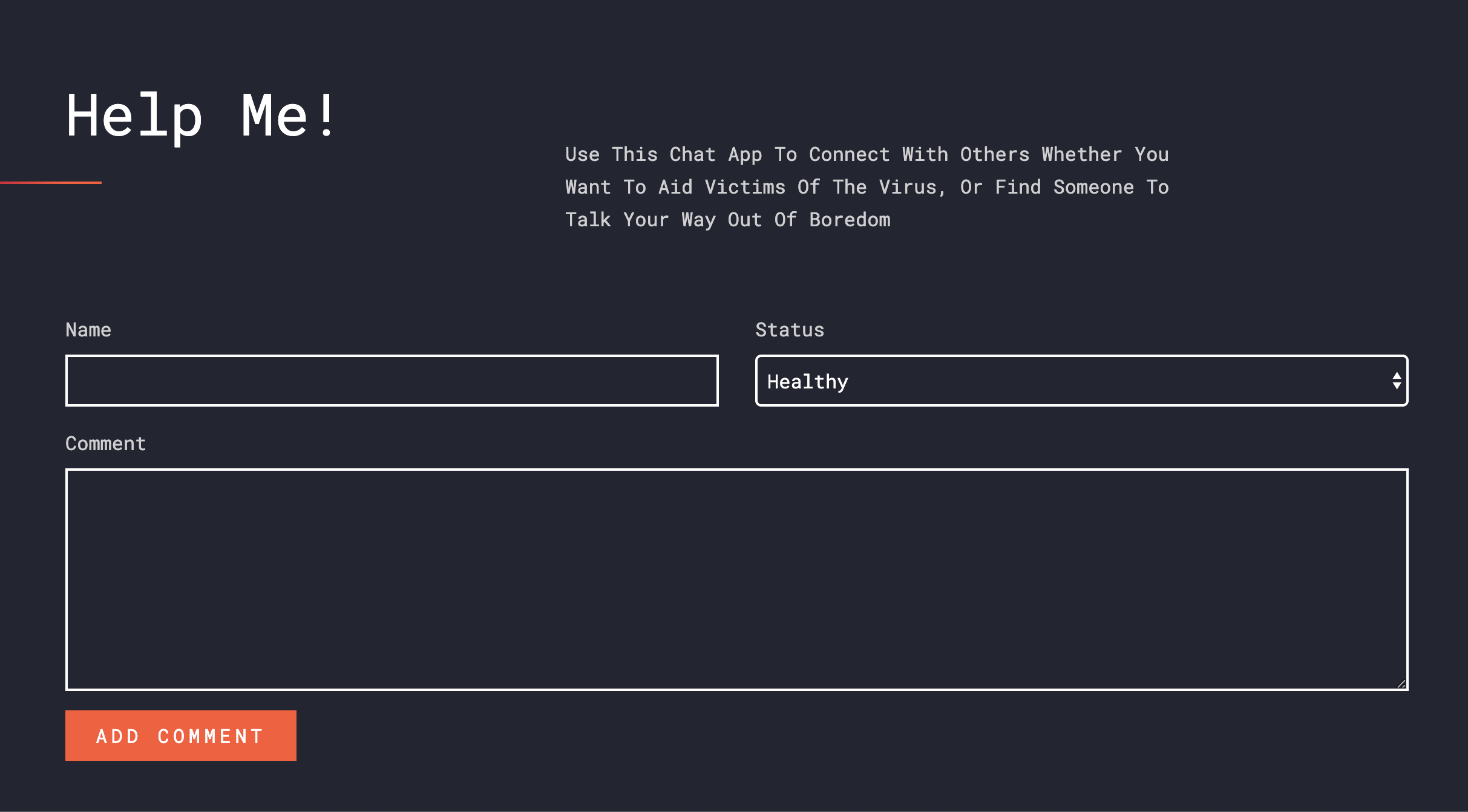 Help Me! is a chat app that has users create their own profiles in which they set their own status (i.e. Healthy, Sick, Related To Victim) and connect with others with the hope that people can socially help each other to push through these confusing and hard times.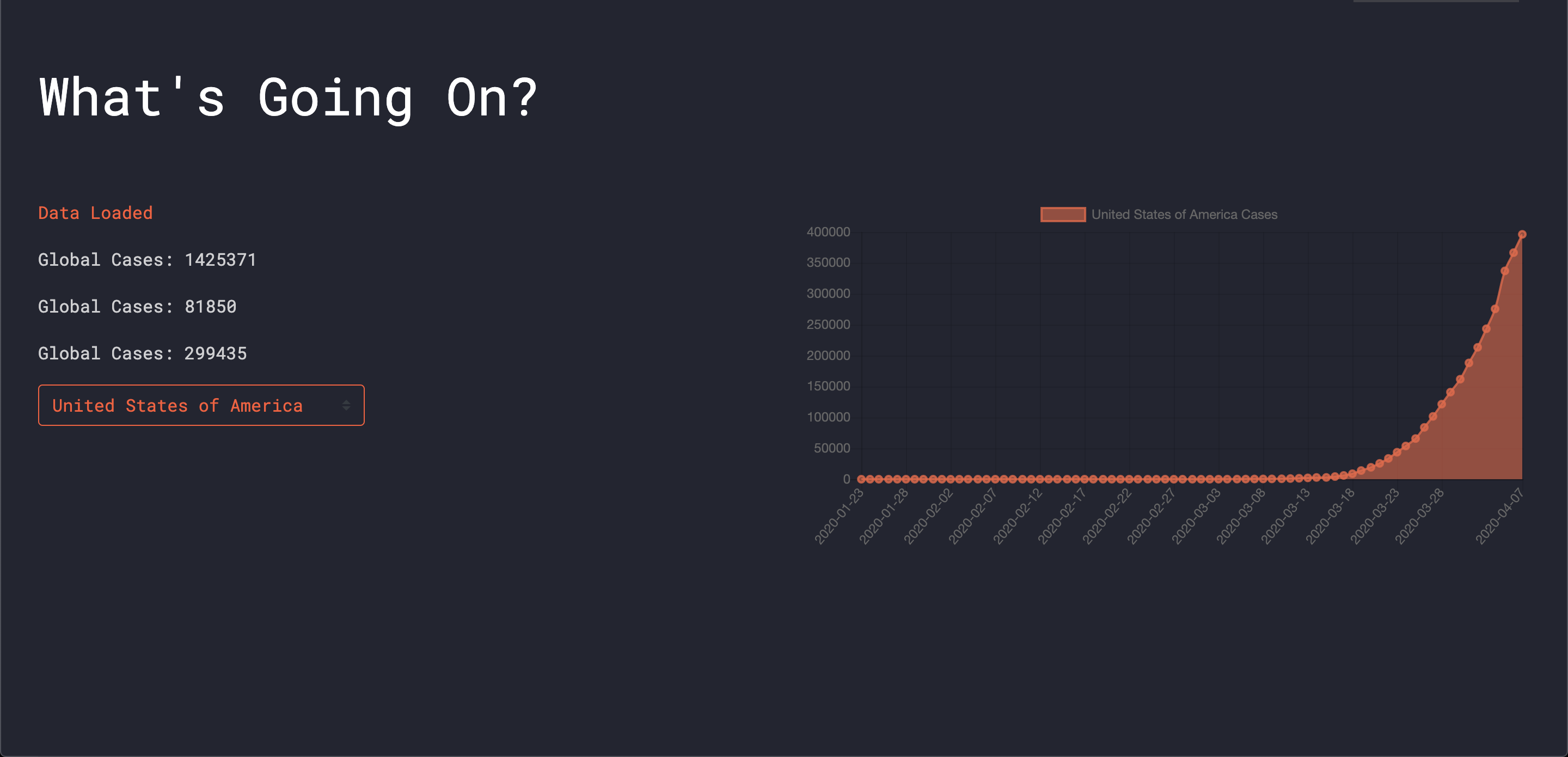 What's Going On? is a news app that scrapes data from many different news sites and posts it onto viewable formats, searches for the latest YouTube videos related to coronavirus news, and tracks covid-19 cases over time given a country. With these sources of information we wish to help bring all the things you need to know into one place for easy and quick accessibility.